Businesses change over time, so your IT strategy should evolve with you. Many companies find that their IT infrastructure cannot cope with the new demands placed on it as they grow.
IT solutions put in place in the early days can struggle to keep pace — and growth through acquisition can often result in disparate systems and services not working in harmony.
Sometimes, you need to take a step back and assess whether the solutions and services you have are still fit for purpose in your new business landscape — or you just need a different perspective. Whether you have an IT department that needs a helping hand or you're without any IT resource to guide you, get in touch with us.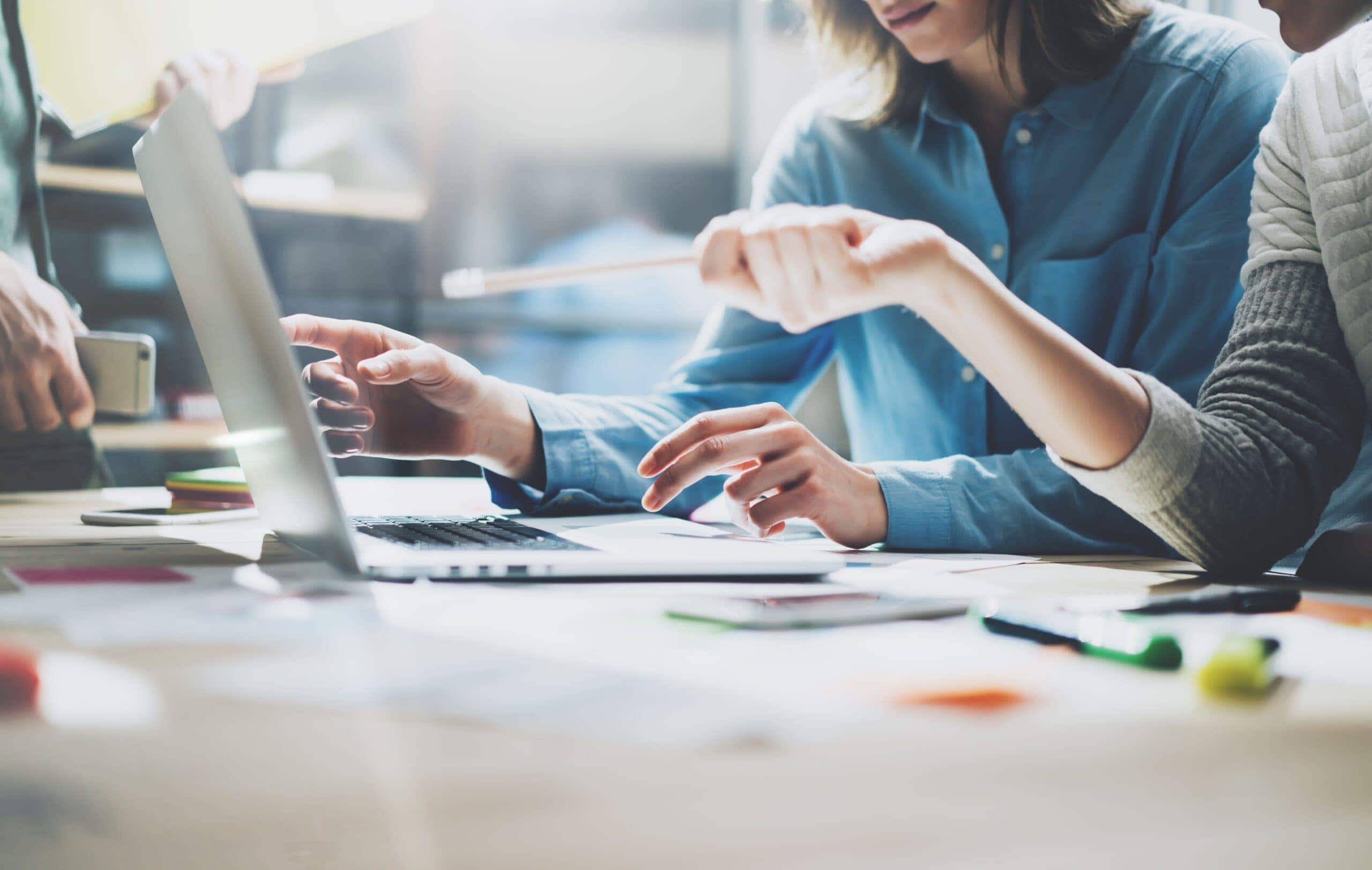 Our experienced consultants have broad industry exposure across sectors, including:
We've likely come across the challenges you are facing and have overcome them before.
Are you planning a business change? Do you need reassurance that your IT infrastructure and services are going to be adequate?
We can give you the confidence you need that your IT strategy is in line with your plans. We'll make sure there are no nasty surprises and that changes happen seamlessly with as little disruption as possible.
We're just like you, a business growing and competing in its industry. We understand the complexities of scaling and sustaining a business. We know what IT infrastructure and technologies are required to succeed in the modern business environment.
Our team has won awards for its ability to help our clients take their business to the next level. We're committed to helping companies to grow. We don't just provide expertise and sell products and services either, we become partners with our customers and act as an extension of their own business.
As the Business leader, director, senior manager, Finance Director, it's your job to align your IT with the business strategy and transform business processes.
It is challenging to align IT with business goals, leaving many managers feeling unsupported by their IT department.
Your typical in-house IT team lacks the skills (and time) to develop a full-proof strategic plan for IT.
We can show you how individual IT projects are not strategic and instead, develop a solid IT strategy that links IT initiatives to business goals.
We can help you clearly demonstrate to stakeholders how IT initiatives can help achieve their business objectives and support the organisation.
We can show you how a well-crafted IT strategy brings stakeholders together, builds better relationships and drives results that keep everyone satisfied.
Develop an IT strategy that is based on the business context. Take advantage of our established and proven framework that keeps IT aligned with business goals.
Create presentations that clearly show how your IT strategy is supporting the organisation and driving results.
Learn how to prioritise project decisions that allow you to run with the most valuable initiatives that become part of your IT strategic roadmap.
Demonstrate how and why the IT strategy was created for business executives and stakeholders.
Our wealth of experience in designing and curating IT Strategy has already helped many of our customers to impress business executives, give them confidence in their initiatives and transform their business. If you'd like to discuss your IT Strategy needs, please get in touch today.
FAQs: Learn More About Our IT Strategy Roadmap
What is an IT Strategy roadmap?
An IT Strategy roadmap is a high-level program that defines how technology can be aligned to meet your specific business requirements. Often, it will include a series of change projects to modernise and enhance capability and security.
How would I benefit from an IT Strategy roadmap?
An IT Strategy roadmap, developed in partnership with you, is a bespoke program to get your IT capability to a place where you can benefit from:
Improved flexibility — work from anywhere with the same tools and capability
Improved user experience — less complexity, more productivity and consistency
Better security — reduce risk from cyber attacks and data loss
Improved ROI and value from your IT spend.
What format does an IT Strategy roadmap take?
An IT Strategy roadmap from Optimising IT will consist of a high-level presentation outlining the findings and recommendations from an initial review, as well as details on what the recommendations are and the benefits they will deliver.
How long does it take to develop an IT Strategy roadmap?
This varies depending on the size and complexity of your organisation. The most important aspect of any roadmap is the first step: understanding your organisation and goals. Once an agreed understanding is established, we can create the IT Strategy roadmap to help you reach your goals.